Pricing:
SwiftHero charges customers on pre-determined hourly rates. Our normal rates (Mon-Fri, 6am-5pm) are as follows:
Handyman
$85 for the first hour, $65 per hour for every hour after that.
Plumbing
$100 for the first thirty minutes, then $70 per hour.
Electrical
$80 callout, then $90 per hour.
Gardening
$65 for the first hour, $55 per hour for every hour after that.
Locksmith
$100 fixed fee for getting someone inside.
Please note: materials can be added to jobs, and we take no commision on them. Additionally, after-hours rates do apply, in most cases it's double the normal rate (e.g. electricial work after hours is $160 callout, then $180 per hour).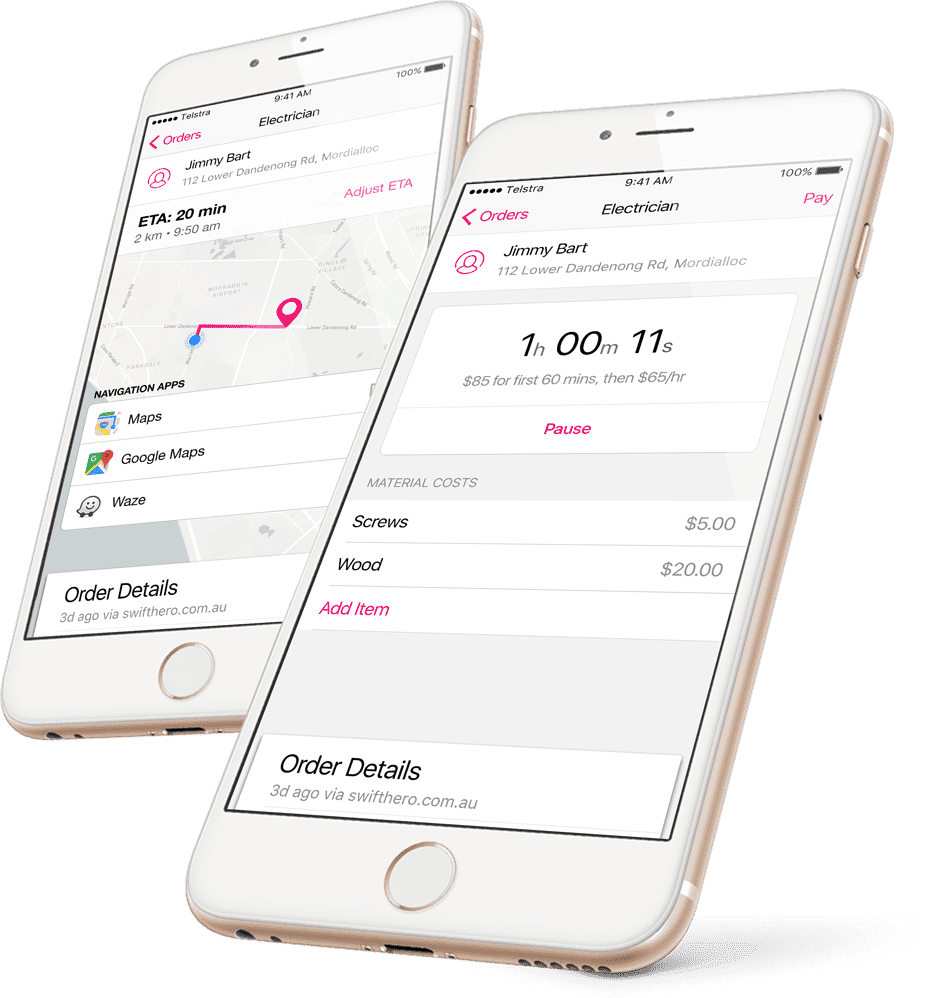 One-touch invoicing.
SwiftHero takes care of invoicing, saving you from the boring time on those boring-but-important tasks.
Automatic clocking.
When you walk into the house, the timer is started. At the end of the job, the total is calculated from the call-out fee, hourly rate and material costs.